According to a newsletter from the Harvard Graduate School of Education, on average, students lose 2.6 months of learning in math during the summer break. Isn't that crazy?! They also note that math learning loss is bigger than reading and cuts across all socioeconomic backgrounds. This summer slide results in wasted class time reviewing old material rather than introducing new material. That means that all the effort of getting up early, paying attention to class, taking notes and more goes directly to the trash can.
Here's the good news: YOU CAN BEAT SUMMER MATH SLIDE and still enjoy your Summer Break with the following tips!
1. HIGHLIGHT THE MATH IN EVERYDAY ACTIVITIES
When watching a baseball game, talk about what players' statistics mean.
You can actually learn statistics with AzTech Games! It's the FIRST fully bilingual, cross-curricular math adventure game series on the market. Language of instruction is controlled by the player on every single page within the game, including text, audio and video content.
TAKE A LOOK
2. FIND SMALL WAYS TO PRACTICE MATH AT HOME
Making Camp teaches you math, history and language arts while playing video games and watching movies.
In "
Making Camp Premium
," players practice multiplication and division skills while learning math problem-solving strategies. They'll also be introduced to Native American history. PLUS get the completely new words challenges section, an activity randomizer and more in this expanded version. Customize your virtual wigwam inside and out. Earn points by solving math problems, learning about language arts and answering social studies questions in the village-building simulation game.
3. READ OR LISTEN TO SHORT MATH STORIES TOGETHER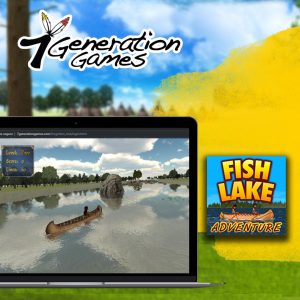 GET FISH LAKE HERE
Get involved with the stories told in every game of 7 Generation Games. In Fish Lake, players work with fractions while learning math problem-solving strategies. They'll also be introduced to Native American history.
4. PLAY MATH GAMES!!!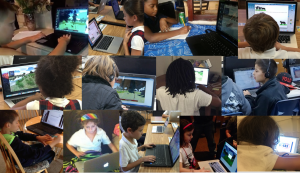 We have the right game for you. We create video games that combine math, history and adventure gaming. Don't wait! Don't get dumber over the summer!