The other day I received an email in my inbox with the subject line, Job Interest.
Now as the CEO of a startup, I get a number of emails from potential job seekers – from intern candidates, from people applying to open full or part-time roles, from people inquiring about future openings. But this one was different.
It read:
Dear Mrs. Burns Ortiz and Dr. De Mars 

  I am applying for the position at 7 Generation Games. You should consider me because I am skilled in game testing and will try my best if i get this position. 

Thanks.
Eva Ortiz
A resume was attached.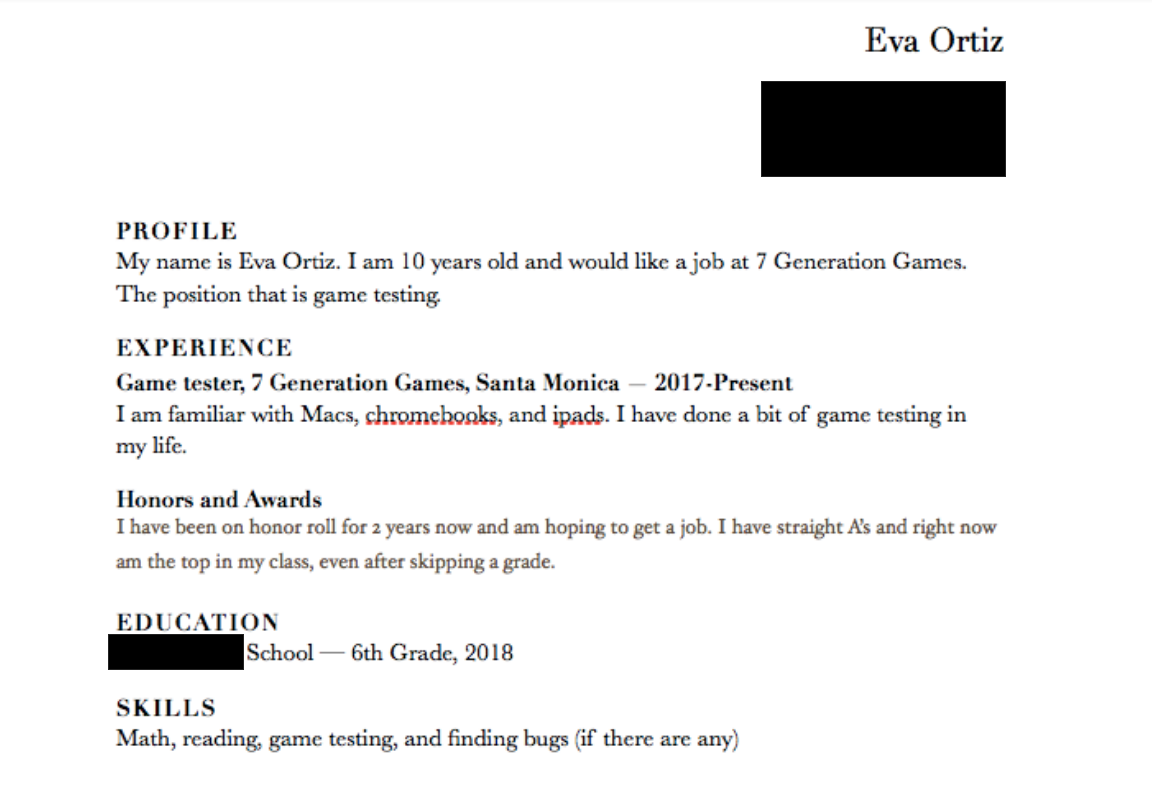 A few minutes later, my 10-year-old who was sitting next to me on the couch, asked, "Did you get my email?"
"I did," I said.
"And…"
"You're a strong candidate, but I will meet with my team and let you know," I said. "By the way, where did you even learn how to write a resume?"
"There was a bunch of templates in Pages," she said matter-of-factly. 
The next morning, I got a reply from my mother/co-founder, stating simply, "She's hired!" (Which would make us quite literally 3 Generations Games!!) So, AnnMaria once had a dream that we were far in the future, opening a new 7 Generation Games global headquarters that was the largest building in Cleveland — make of that what you will — where I oversaw our board, while Eva had assumed my role as CEO of 7 Generation Games, managing the day-to-day.  For some reason, we were were all wearing turbans because that was considered very fashionable in this future. Ever since then, she's felt we should start preparing Eva for that day. 
When I showed the email/resume to our project manager, Diana, who typically helps me screen and interview candidates for these type of roles, she said, "I have to say that is the best example of tailoring your resume to the job that we've ever gotten." 
Diana was right.
After all, the email/cover letter was succinct and to the point, demonstrating that she both had experience in the exact position she was applying for as well as a willingness to learn and a commitment to excellence. She spelled both Burns Ortiz (no hyphen) and De Mars (with a space) correctly! Her resume, highlighted her relevant experience and her skills that aligned specifically with the position in question. Familiarity with multiple operating systems (Mac, Chromebooks and iPads)? Check. Really, what more could a hiring manager ask for? 
It was as if she had read our "How to Get an Internship" post (which she very well might have) and watched our "7 Things Not to Say to Your Boss" video — and put those tips into action.
Now, I should have seen this coming.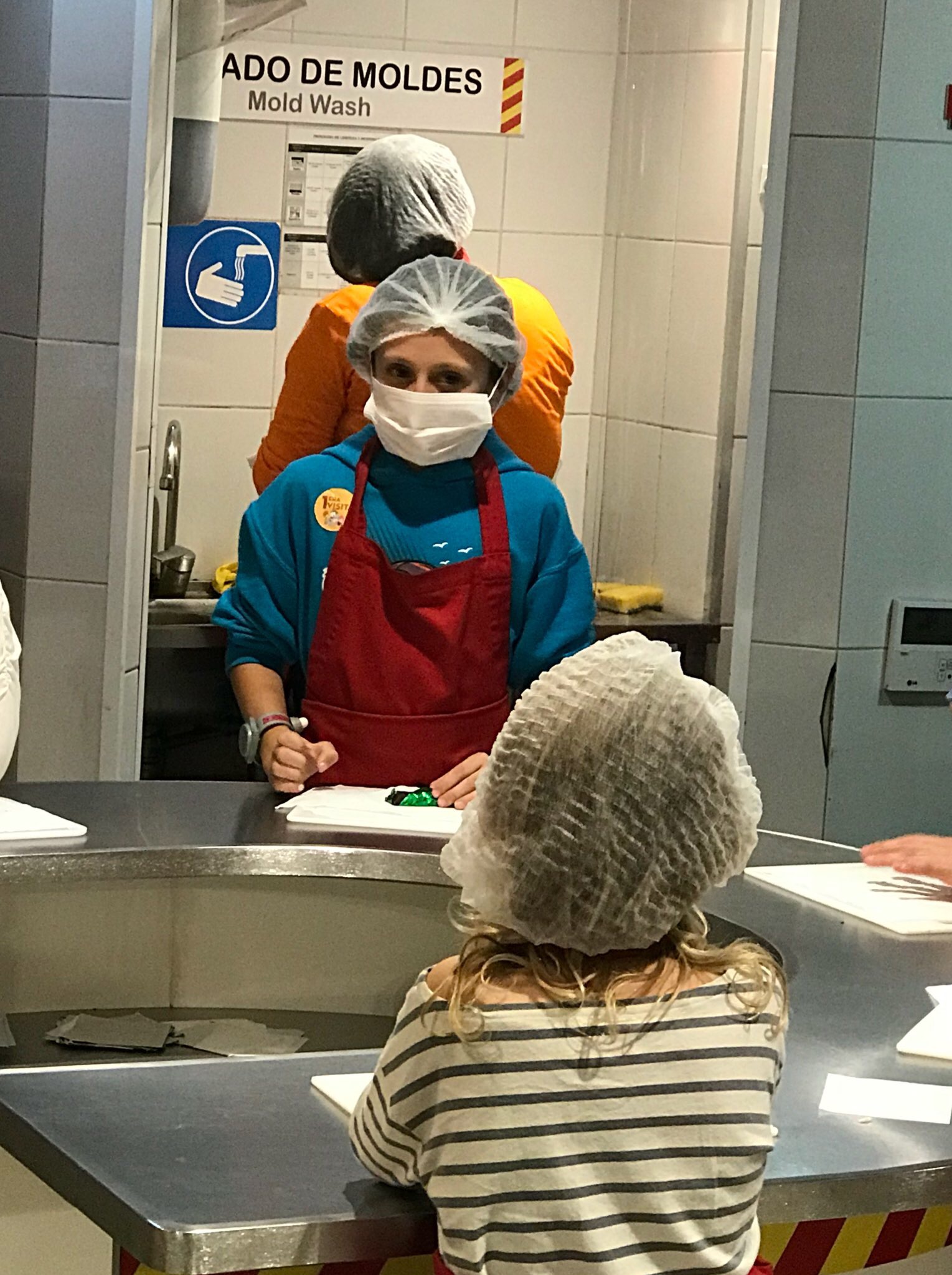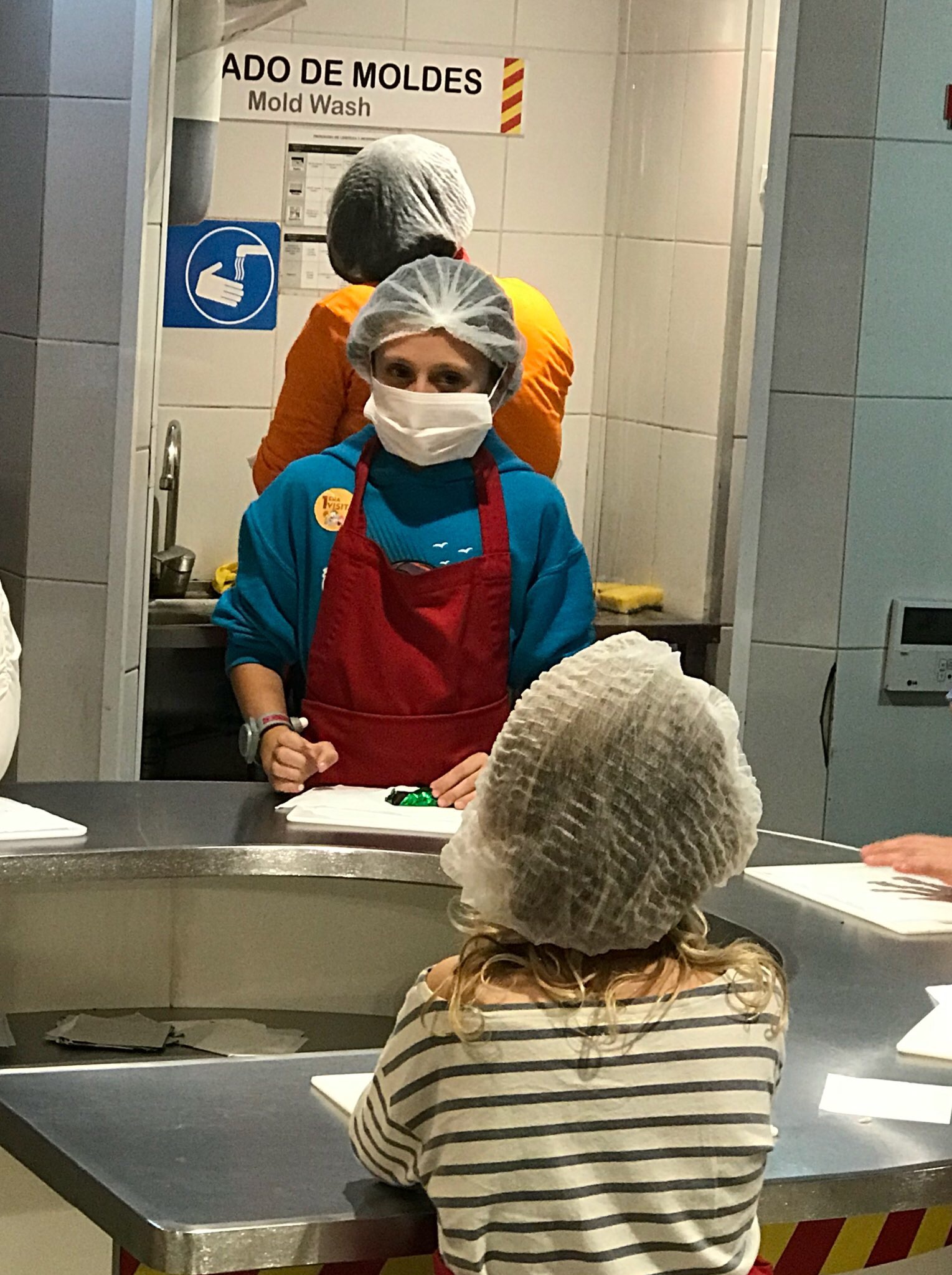 Most 10-year-olds look forward to summer break: the chance to kick back and relax…free from the obligations of school work. My 10-year-old spent it trying to convince me to let her get a job.
At first, I wrote it off as a way to try and convince me to just give her money (which is her ultimate goal). Then I thought maybe it was because we had gone to Kidzania in Chile, which is like a career-centered amusement park, where the kids do "actual jobs." It was seriously a really cool, really well-done experience — not to mention branding genius. 
But then came the texts. "10 Ways for Preteens to Make Money this Summer." "The 25 Best Summer Jobs for 10 Year Olds in 2018." "200+ Ways for Kids to Make Money, Ages 9-11."
Then came the questions.
"So you pay interns?" she asked.
"Of course," I said. I feel very strongly on the subject of paying interns.
"For game testing?"
"Yes…" I could see where she was going here.
You see we have long used Eva as an unofficial alpha tester for 7 Generation Games. I mean, the way I look at it, she's going to be on her iPad anyway – she might as well playing something educational, like Making Camp Premium.
"I heard you paid people to do voiceovers. Is that true?"
Eva has also willingly (see Willow in Fish Lake) and slightly less willingly (see the crying at the beginning of Spirit Lake) voiced some characters. To be clear, in the Spirit Lake crying, she was already crying when I started recording, and was some kind of unreasonable toddler meltdown. (Remember, Spirit Lake was our first game, so Eva was still little then.) She was both consoled afterward the 10 seconds of audio were recorded and also compensated with a popsicle.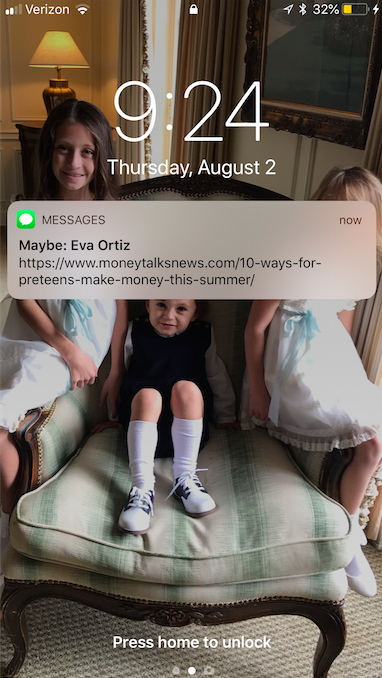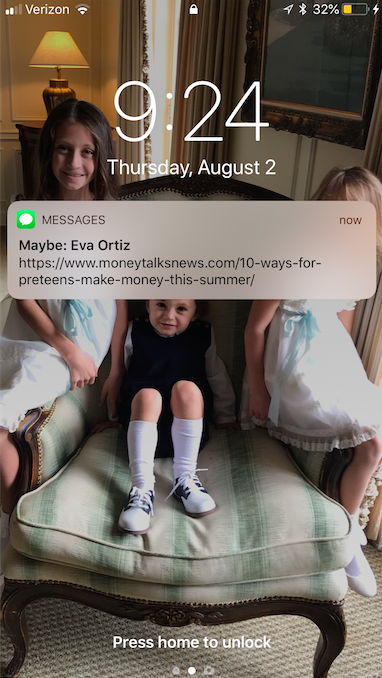 "Yes," I said.
"Did I get paid?" she asked me. I told her about the popsicle.
Now, Eva's currently obsessed with the idea of having an iPhone. Considering that she has an iPod with which she can text her friends when on WiFi, I cannot for the life of me figure out she would even do with a phone that she can't do with her iPod. But she has been on this kick for several years now – dating back to when she saved up and bought her own computer.
"When did you get a phone?" she asked me.
"When I was in college and had a job to pay for it myself," I told her. Although I'm not sure if she would even recognize my little blue Nokia as a "phone."
"Your dad didn't even get a phone until he was 32 and met me," I added, which was met with an eye roll and redirection.
"Well, why don't you let me get a job?" she asked, exasperated.
"Because you're 10."
And I thought that was the end of that.
Then last week, she overheard me discussing a position opening with our project manager and a new hire that we had made in Chile.
"What do people have to do to apply for jobs?" she asked.
"They need to send a resume and an email explaining why I should hire them," I said.
"Oh," she said. And went back to studying for her history quiz — and apparently planning her next move…
Of course, even if you have a highly qualified 10-year-old candidate, there's the not-so-insignificant legalities of such underage hires. But I have no doubt that, given a day or two to Google, Eva will find the loopholes in the child labor laws…!
So what do we do at 7 Generation Games?
We make awesome games like this one!
Making Camp teaches math, history and language arts.