Making Camp – the first iPad app from 7 Generation Games – is available in the Apple App Store! You can download "Making Camp" for FREE by going here: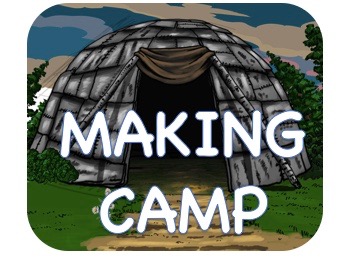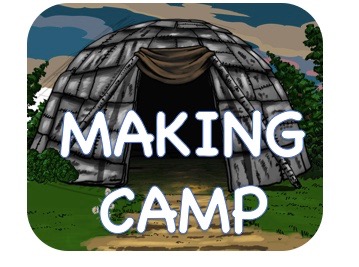 Leave us an app review to get a "thank you" shoutout on our More Than Ordinary podcast!
Ever since we started working on 7 Generation Games – building games that combine math, social studies and gaming – we've been getting requests for an app version. And we promised it was coming. But we wanted to make sure that when we put out an app – it was a good one, an app that was both fun and effective. And that takes time. "Making Camp: Ojibwe" draws from the work we've done over the last 2-and-1/2 years in building and efficacy testing games that actually teach. You'll find that in "Making Camp" – from the hands-on math challenge mini-games to the engaging learning videos that teach math problem-solving strategies or Native American history. Every element of Making Camp has been developed and vetted by educators and been through multiple cycles of classroom efficacy testing – meaning we know that our game is effective when it comes to education.
It's also just fun. You get to build out your own virtual wigwam that you can outfit and customize with cool items that you can trade for by earning points. You can arrange your wigwam however you like – and then, go back and change it all up again! Unlike other apps where you buy virtual currency with real money, in "Making Camp" you earn points by playing the math mini-games. Instead of having to watch mindless ads for a few digital coins, in "Making Camp" you watch interesting videos that teach ways to tackle math problems or explore how the Ojibwe lived.
And this is only the beginning. Our Android app will be out in just a few weeks – and next month, we'll be rolling out the "Making Camp" Premium Expansion pack, with twice as many activities and wigwam items not to mention a bunch more features for both iPad and Android. And we already have our next app, "Making Camp: Aztec," in the works! But fortunately, you have an awesome game to keep you entertained (and make you smarter!) between now and then – so what are you waiting for? Start Making Camp today!
If you really love us – we love you! – you'll forward this to anyone/everyone you think might be interested in because you're awesome like that.