For the second year, 7 Generation Games has partnered with the Strong Mind Strong Body Foundation for our Level Up internship and micro-internship program. Level Up is a program designed to provide paid internships to high school students from communities underrepresented in the tech and gaming industry to give them real world experience. 
Over the course of the program, interns learn about game testing, sound design, digital artwork, how to use professional software applications (e.g. Google apps, Slack, email basics) and more. They also will be working on one of our upcoming games in credited roles on those projects.
Interns who complete a micro-internship are welcome back the next summer for a full summer internship to further develop their skills and gain professional experience. For a little more context – and to brag about talented kids with a ton of promise- our interns are high school and incoming high school students who are committing 12 hours a week to interning during their summer breaks. They're working hands-on to learn the many things that we do around the office in making games, from the fun, exciting parts to the "less fun, but sometimes working in the real world is honestly kinda boring" parts. 
This year, we have four interns, two new and two returning – with three based out of our office in Minneapolis and one remote intern from the Turtle Mountain reservation in North Dakota – and we're so excited for you to meet them! 
The New Kids
Judah
My name is Judah, and I am going into 9th grade. My favorite subject science because when you work on projects you work as a team. One thing I am interested in about making video games is how it is done and where games are made. I feel like I would be a good person to make video games because I like to play them. A tech skill that I am interested in learning more about is sound editing because I want to learn how to edit for my youtube channel and get more views. One thing I think that kids can learn from video games is keep trying and you're going to get better. 
Malachi
My name is Malachi. I am 14 and going into the 9th grade. My favorite subject is science because it's fun because you learn about the earth and space. You also get to do stuff with chemicals and it involves math. Math is my second favorite subject. It's challenging, which is what makes it fun to me.  
The Veterans
Eva
My name is Eva, and I am going into 10th grade. I did the microinternship last summer and now am back as an intern this summer.  My favorite subject is science because it involves math but also involves more interesting activities and labs and various other activities. My favorite video game is Mario Kart 8 because it has very cool looking artwork. I like the competition aspect of the game. One tech skill I would love to learn is coding because I think that it would be very cool to be able to code and coding is a skill that most people don't have, so it would be interesting if I could do it.
Aaliyah
M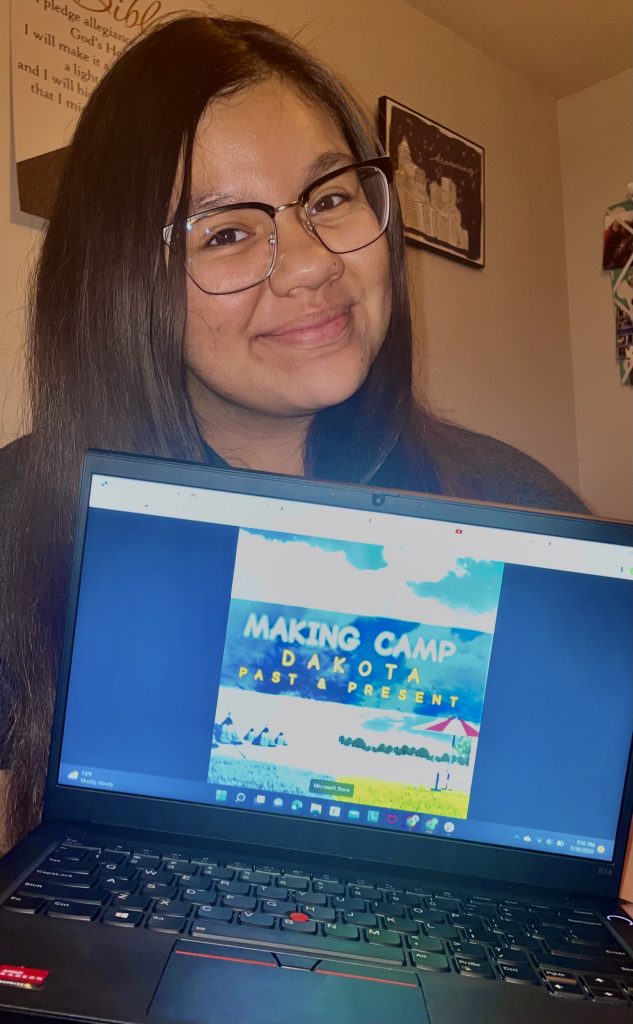 y name is Aaliyah, and this is my second year as an intern here at 7 Generation Games. I am about to enter my senior year of high school, so almost done! Out of all the very many subjects in school, my favorite is math. It's not really something I enjoy, but why it is my favorite is because there's always an answer. So you know you're going to get to the answer eventually using certain steps. Although math is my favorite subject, I love doing them all equally. One thing that could really be improved that schools can do to help students learn better is understanding that everyone learns differently. Not everyone learns at the same pace, nor do they learn the same way a lot of the time. 
Even though my job is being a game tester, I don't really play too many video games. I have never been the type of teenager that can sit in front of a computer or a gaming system for hours on end, it's just not me. But if I did have to pick a video game, it would be the ones with unscrambling words and solving word problems because I enjoy stuff like that. I know, huge nerd alert. Something that interests me about making video games is the process of them being made. The coding, the software, all of it that goes into making every intricate detail in that game is what stands out to me the most.
A tech skill that I would like to learn more, or I guess learn more about, is coding and hacking. Cybersecurity is my main interest right now when it comes to careers, and I know a lot about coding and hacking but I don't know how to actually do it. I wouldn't be one of those people that just hack into other peoples systems to get their information, I want to learn to do it in case I ever need to protect myself. I have learned many things from these past two internships, but the main thing that I have learned is that this company cares. It cares so much. When I have needed to take time off to focus on college or other things, they always compromise with me and make sure we are both satisfied with our agreement. I have learned so much from the video games at this company specifically. Even though I'm a Native American, there's so much I didn't know about my ancestors and the language and how they used to live, and these games have taught me that. I think kids absolutely can learn from video games, whether it be good or bad. They can learn about killing and violence and fighting from different games, or they can learn actual math and vocab and history skills from our games!