This lesson is just a final review of multiplication before heading on to division. Our last lesson was all Ojibwe history. For a little variety we combined social studies and math today.
First, let's learn, "What's a Red River Cart?"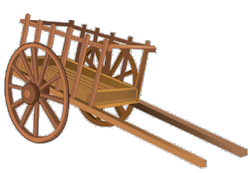 1. Log in to Making Camp and choose "LIFE"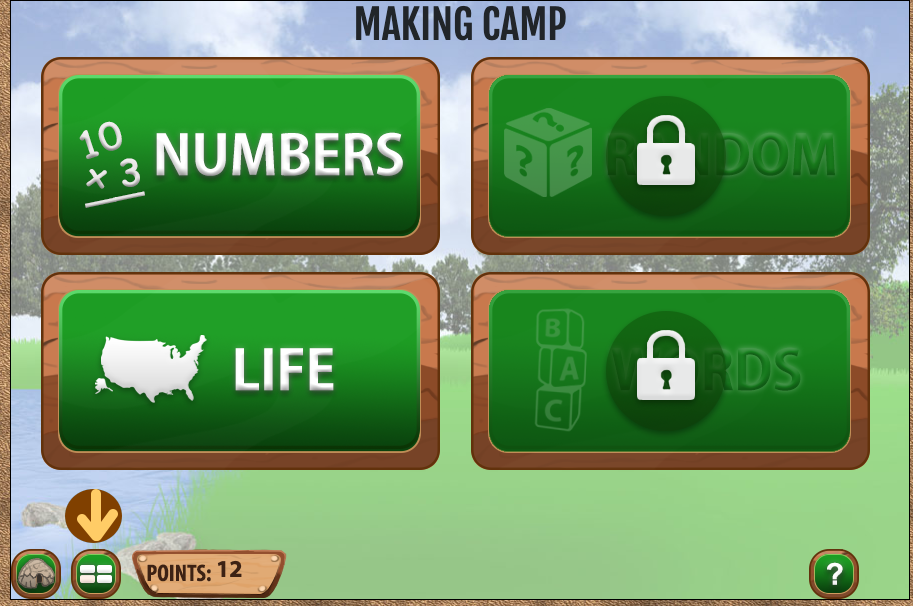 Did you know you can also play Making Camp offline on your tablet or phone? Well, you can. You can play it on line, too. Get it free, here.
You can go to the choices page at any time by clicking the boxes on the bottom left.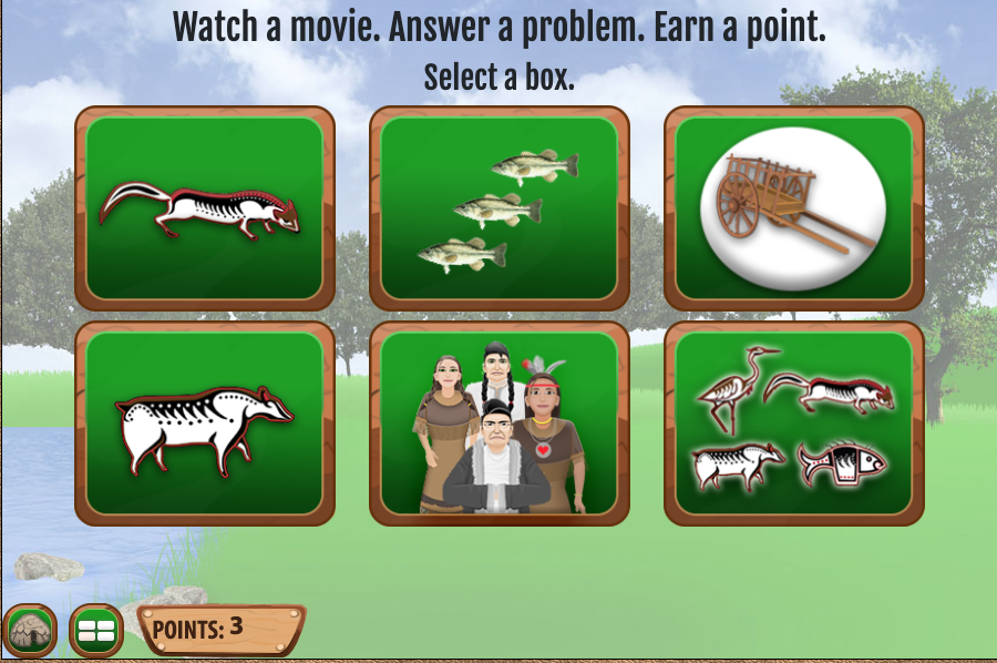 2. Click on the picture of the cart
Now that you're here, click on the top right box, to learn about Red River carts, a Métis invention.  Answer the questions at the end of the video to earn some points.
3. From NUMBERS, select a multiplication activity
Go back to the main choices page by clicking on the 4 boxes in the bottom left of the screen and then click on the NUMBERS box.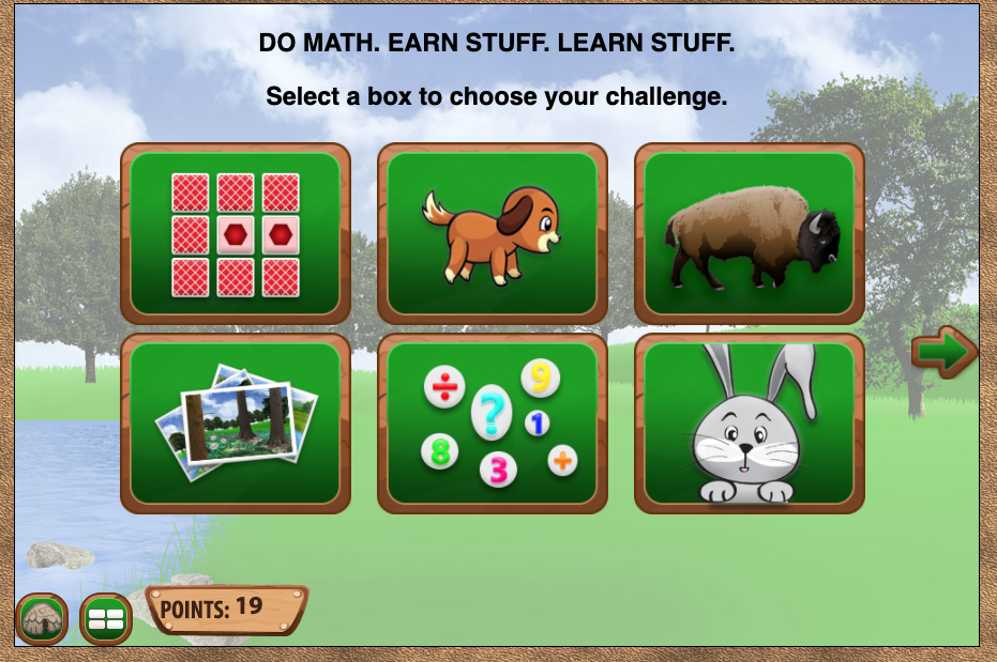 Select the box on the far left, with the picture of the woods to match multiplication problems with their answers. 
Go back to the wigwam and trade with the points you earned in this lesson.
Congratulations! You have completed all the multiplication activities in Making Camp Ojibwe and are now ready to head on to division. Plus, you've earned some cool stuff and learned a little about Ojibwe history and culture.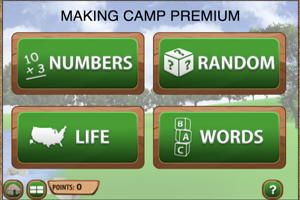 Did you know you can get Making Camp Premium free for a limited time for iPhone, iPad or to play on any computer? It has four times the activities – check it out here.