I read this week that Juicero is going out of business. If you are not one of the cool kids you might not be aware that this is the company that made a $700 juicer, later reduced to the bargain price of $400.
In this case, you might be interested to know that Silicon Valley invested $119 million in this juicer with latches that "support 16,000 pounds of force", I presume in case Godzilla tries to steal your juice.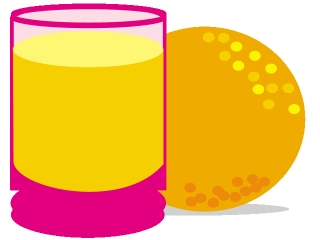 I don't feel any particular schadenfrude over their demise. From what I read, the founder seems a decent enough guy and any start-up requires a leap of faith and a crazy number of hours. (It's Labor Day and so far, for me,  it's been a 13-hour workday and counting.)
A half-dozen companies have gone under to the tune of a combined $1.2 billion, including yik-yak – basically twitter for people within 5 miles of you, Luxe on-demand valet parking app, beepi phone app for selling used cars, Jawbone – devices for tracking how fit you are, Quixey ( a search engine for apps that raised $130 million) and Sprig meal delivery service (raised $56 million).
Here's where I have to raise some questions for investors – we have been told by several investors that they are looking for a 10x return and educational technology is not it. (Not all investors have said that and major props, hugs and kisses to our investors).
We have come this far on less than 2% of the investment in those failed companies. When I read this, I can only shake my head and imagine the amazing games we could make for $50 million.
My advice to investors, from comedian, Jim Carey
Carey said his father was a very funny guy and could have been a comedian, but decided to take the safe route and work at a corporate job he hated. After a dozen years, the company folded, his dad lost his job and the family lost everything. The lesson Carey said he learned was that you could fail at something you didn't love, so you might as well do what you love.
So here is my suggestion to investors,
"You may lose millions of dollars on a luxury juicer or an app to make parking easier for people with extra income, or you could really make the world a better place by funding software that teaches kids math, that is available in both Spanish and English, that could serve both the U.S. and a lot less affluent countries. Possibly, it could make you a lot of money."
I'm not saying investors don't need to do their due diligence, or that chocolate broccoli , whale sweaters or a new operating system invented by Homer Simpson is just as likely to go under as a $700 juicer. What I am saying is that you are taking a risk on companies that at best are going to make life a little easier for those who already have it pretty soft. Why not take that same risk on really changing the world?
P.S. If you aren't an investor and don't have an extra $10,000 or $500,000 to invest, you can always back us on Kickstarter for as little as $1, and you're guaranteed to get a return of at least a game, and maybe much more depending on how much you pledge.