Stephen Gladue is one of the most sought-after indigenous artists in Western Canada. You know that one kid in your class who could draw really well, and it was all he ever did? That was Stephen. He has big plans too. But maybe you want to know more about what made him who he is today.
Stephen hails from the Fishing Lake Métis Settlement, a year-round home to at least 900 tribal members. Métis here have spoken Michif since the early 1800s and is now an endangered language. Stephen's tribal language features many French words and was once wide-spread as a trade language in Canada.
Stephen likes blues music, comics, and video games. He prefers Marvel over DC and his favorite game series are Grand Theft Auto and Red Dead Redemption.
So what got Stephen into art? "Hmm," he said. "I think it was just having access to a pen and a piece of paper, like, when I was really small," he said. "I was a very shy kid. I didn't like to talk a lot. I think I just started putting a lot of my energy into drawings and doodles and stuff like that."
He recalls his teenaged neighbor inviting him over to showcase his truck art to Stephen. This experience formulated his resolve to continue with his own work and he soon received more commissions on his own. By the time Stephen was twelve, he was selling temporary tattoos to his friends and even had a design portfolio for his customers to draw from. "I was trying to be a little entrepreneur there, drawing on people," Stephen recalled. Talk about scrappy!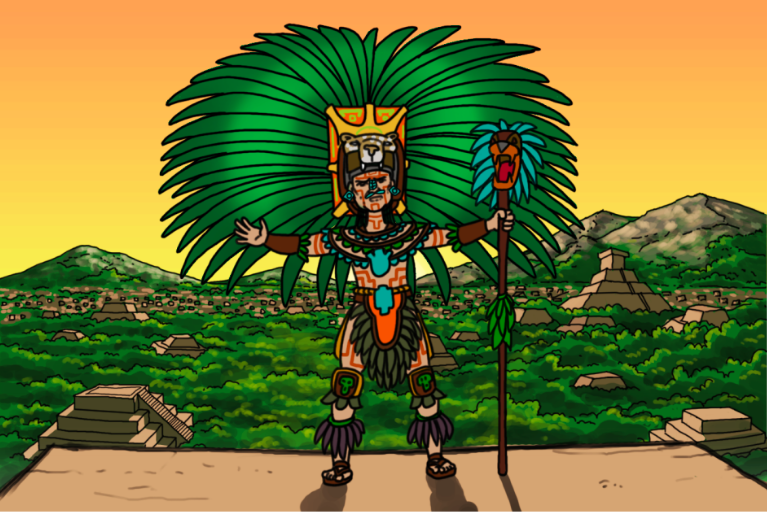 Stephen says he sometimes got into trouble with teachers at his settlement from a young age. It's not that he got into fights–it was actually because he was drawing way too much and didn't pay much attention while in class. In his junior year, he dropped out and moved to Calgary to pursue pro skateboarding. Half a year had gone by before he seriously pondered his future. "I'm like, 'Wow, I really dropped out of school," Stephen said. "That's crazy. I'm going to have to work with my hands better than I am now." At the time, he was a skateboarding kid with a pencil who liked to doodle. His return to his studies soon saw him exploring technology as an art medium.
As many curious students do, he experimented with Microsoft Paint. He tricked a teacher into thinking one of his MS Paint sketches was an actual error pop up on his computer screen. As his senior year went by, he seriously thought of applying for college as his tribe offered tuition. "I went back to my settlement and I said, 'I have this wild idea. I want to go to art school,'" Stephen said.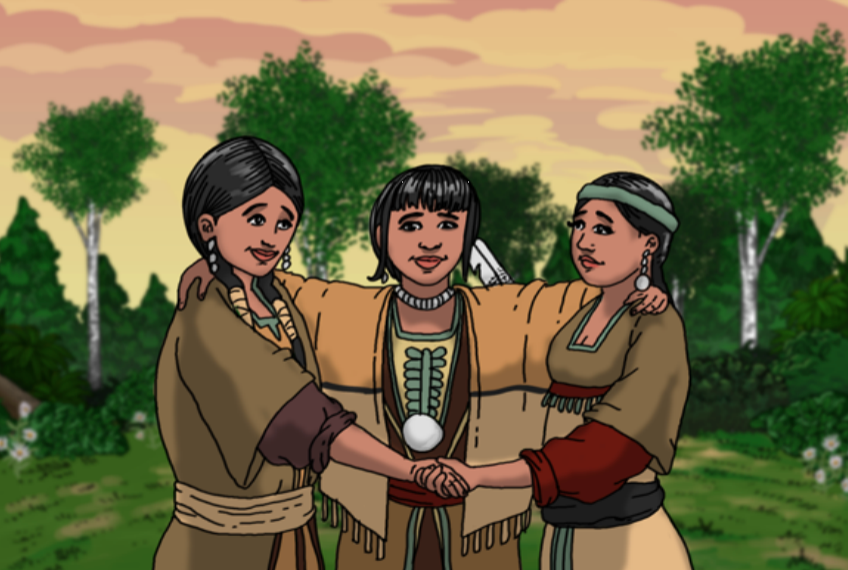 His efforts were met by some opposition from his settlement career counselor: "That's crazy. It's expensive… You're better off going to a trade school." Faced with the thought of joining the workforce as an electrician or an oil rig worker, Stephen decided to contact an administrator and showed him some artwork. The next day, he got a call: "Stephen, you're going to art school."
Stephen can look back and laugh about it now. "Let them find their own path," he said of high school students. "If they're passionate about it–whatever it is–if they're passionate about it, don't let anyone stand in your way." In reflection, Stephen says that while he had missed a lot of school, he had a strong interest in history and social studies, which now feature strongly across his indigenous-themed art.
Stephen honed 3D animation and design at Vancouver Film School and the Art Institute of Vancouver over the next few years. He knew he had finally honed his craft enough to where an EA Games representative noticed his talent and had extended encouragement to apply for a video game project. Though he didn't pursue the job with EA, Stephen went on to contribute to a plethora of indigenous art projects, two comic book anthology book covers, art murals and of course, video game art at 7 Generation Games, all of which are new roads now being forged by Stephen and a legion of indigenous artists.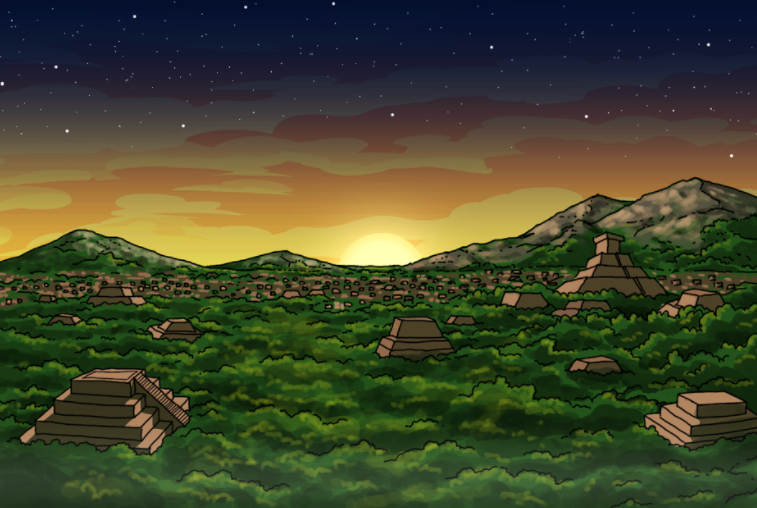 In addition to art, Stephen is intrigued with storytelling. He's currently mapping out an indigenous-themed TV series, which features a female protagonist at the helm of the aboriginal author scene. He will again contribute artwork to 7 Generation Games in the near future. His 7 Generation Games piece, Mayan Sunset, had won the 2019 ED Games Award for Best Artwork in Washington D.C. When he can, Stephen sometimes features as a guest-lecturer in art, film and animation for youth.
You can be an artist. You can be a director of a TV show. You can work in fashion. You can give birth to an art series that speaks from your heart to your indigenous people and beyond. Sometimes art may come to you so easily that you probably won't even remember drawing it. That's passion, people.
Recent Work
Metis Crossing is the first major cultural interpretive center in Alberta, Canada. Stephen was commissioned to paint a mural here this past year.
Stephen was the Art Director and the Lead Animator for The Healing Dance, which is about a young girl who learns how to jingle dance at Native powwows. Gladue served as Art Director and Lead Animator for The Healing Dance (2019).
---
Join our Community! Invest in 7 Generation Games.

Wefunder Page: https://wefunder.com/7generationgames, Disclosure: bit.ly/38dFXeI
---