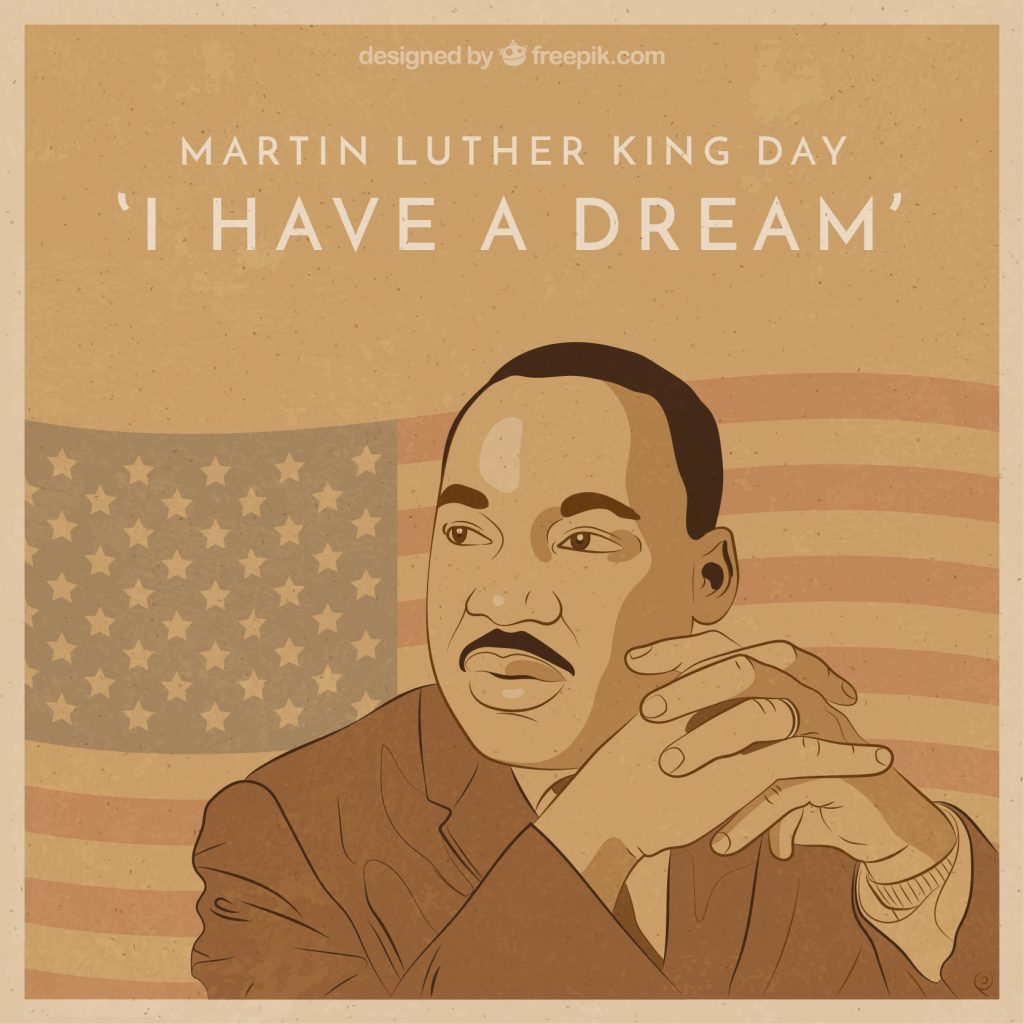 Today, we reflect on Dr. Martin Luther King Jr.'s dream that Black people would be treated with equality. On this day, we empower others, strengthen our communities, build bridges with others, create and enable solutions to social problems, and strive towards Dr. King's vision of a "Beloved Community."
As February is African American History Month, it is time to begin preparing history activities for your class.
Student Activities this week: Get Them Involved!
Watch Martin Luther King's "I Have a Dream" speech. Encourage your students to engage in an act of kindness. Introduce the MLK Jr. Day of Service, which involves community volunteer work. On a smaller, socially distanced scale, students can draw on sidewalk with chalk and leave cheerful messages for others, draw art centering on equality, kindness and caring. On larger projects, they can get involved in donating to school food drives for the homeless, writing a class letter to community Elders and more. It's up to you! Here are some more ideas for community involvement.
Have your kids reflect on their act of kindness.
What act of kindness did you do today? Who did you help?
Why did you choose this act of kindness?
What's are your hopes and dreams for the future of your community?
How does helping others help others help them achieve their dreams?
Want more inspiring content like this? Enter your email below to sign up for our newsletter.