So, Tuesday was a holiday in Chile (Labor Day) which meant most people took Monday off, too, for a four-day weekend . Interesting that in both North and South America Labor Day comes at the end of summer, even though the seasons are reversed- but I digress – even more than usual.
So, I'm in Concepción for a women entrepreneurs conference that was Thursday and Friday but because of the holiday there were zero seats available on flights Wednesday which meant I had to fly in a day early. I'm actually okay with that because I wanted to check out the city. There is an economic development program here that I'm interested in applying to and with a million people in the city it's potentially a good market for us.
Since I can write code for the games and answer emails from anywhere, it's not setting our schedule back any.
What do I think of Concepción- well, I've only been here a few days  but I wrote this post from a park bench on the side of a mountain so it's got that going for it.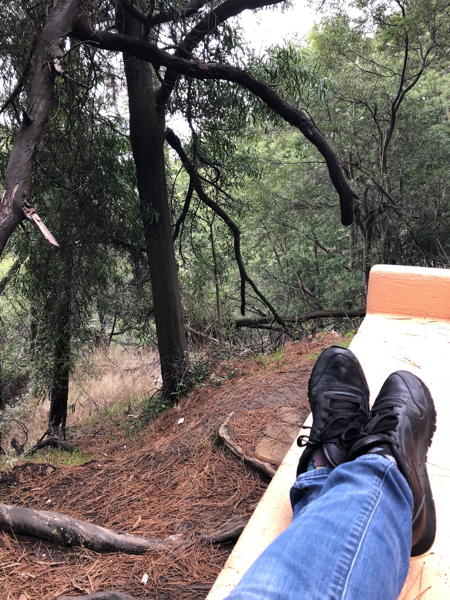 You'll laugh (unless you know me) but my big issue was whether it would be cold – I hate cold weather-but it's not that much colder than Santiago.
The Women's Summit (Cumbre Mujeres En) gave me a really good impression of the business environment in Concepción. There were 10 times as many women presenting here as I saw the entire three months I've been in Santiago – and that is no exaggeration. They were running super-interesting projects.
For example, there is Hay Mujeres, which came about when the founder attended a science with no women presenters. She asked, "Are there no women experts on microbiology, astronomy, chemistry?" She was told, no, there were no women experts. ("No hay mujeres.").
I have much more to say about that later but right now I'm headed to check out the co-work space in  Concepción and work on 2 new Games coming this summer.
Making Camp Premium will be out in May. You can get the free version now.