On the sixth day of the 7 Generation Games Christmas Countdown, 7 Generation Games gave to me…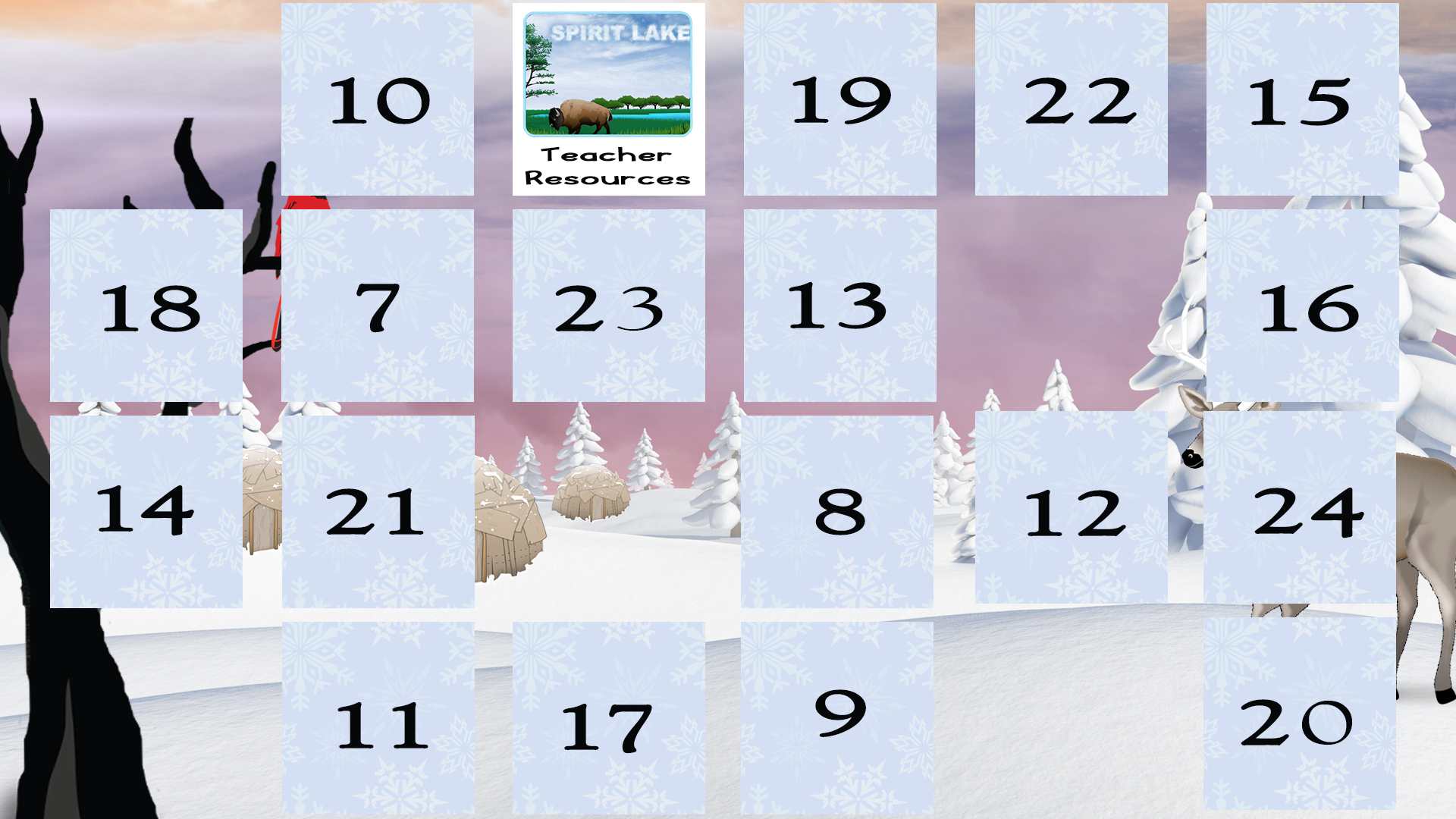 Awesome Spirit Lake Teacher Resources
Today, we present to you our Spirit Lake Teacher Resources!
In this section, you will find math material for third-and fourth-graders, aligned with the math standards covered in Spirit Lake, including a bunch of ready-made resources for teaching multiplication and division. There's also clip art, PowerPoints, math videos (like the one below) and more!
GET SPIRIT LAKE: THE GAME
Learn Multiplication and Division from a 3-D Adventure Game set in Native American History. In Spirit Lake: The Game, players learn how to solve multiplication, division and geometry through word problems set in the context of a stories based on the history and culture of the Dakota people. Save your tribe from attacks and a spreading epidemic by solving math problems while escaping rabid wolves and hunting buffalo. Math has never been this fun!