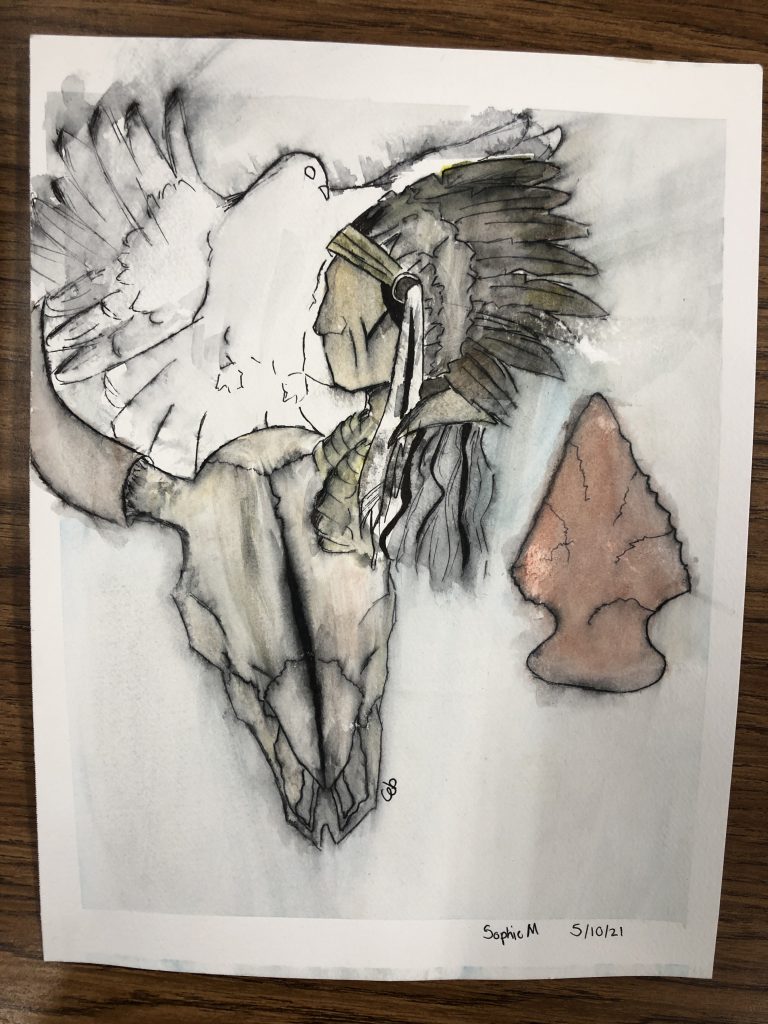 We have had great success with our first two quarterly art contests. We are excited to announce the launch of our Fall 2021 Growing Math Art Contest. Any school or afterschool program who has educators participating in the Growing Math project are eligible.
Let's see how many student artists participate this quarter! As with our past two, the top three works of art along with a random prize drawings are selected by a judging panel. The winners take home a cash prize and have a chance to be featured by 7 Generation Games in a future Growing Math project. 
Theme: Indigenous agriculture, hunting and gathering
We invite and encourage your student artists to interpret these themes using their preferred media. These themes can include historical and modern events as long as it relates to Indigenous agriculture, hunting, or gathering.
Digital art is amazing. If your students love using a tablet and a stylus, go for it! We encourage multimedia creativity.
Eligibility
Open to any students of schools that are licensed to use 7 Generation Games or are participating in the Growing Math Project.
(Growing Math is a free, USDA-funded program aimed at improving learning outcomes and engagement for Grades 3-8 for schools in AZ, MN, NM, ND, OR and SD. Teachers, we have paid PD for you and you can write lesson plans for us. Learn more here.)
Top Prizes
Because we believe that artists – even young ones – should be paid for their work, contest winners will receive a cash (well, in the form of a gift card) prizes.
Prizes will be awarded as follows:
FIRST PRIZE: $100
SECOND PRIZE: $75
THIRD PRIZE: $50
RANDOM PRIZE: $25 (One random winner will be drawn from all participants to win $25.
All prizes will be awarded as gift cards. The top three prize-winning works of art will be featured by 7 Generation Games in a future Growing Math project.
A list of honorable mentions and their artwork will also be posted on the 7 Generation Games site.
Closing Date
All artwork submissions for the contest must be received by Friday, October 22, 2021 at 11:59 p.m. Central Time in our Google Form. NO EXCEPTIONS. 
Submissions
Scan or take a photo of your artwork. Make it a high resolution PNG, JPEG, or similar digital file. No mail-in submissions will be accepted. Submit it to the form link below.
Click here to submit your artwork using our Google Form!
Contest Judges
Maria Burns Ortiz, 7 Generation Games CEO and creative director
Christy Hanson, Growing Math project community manager
Jeremy Arviso, digital artist who illustrated Making Camp Navajo