7 Generation Games recognizes that our remotely located offices are on lands belonging to the Sammamish, Gabrielino-Tongva, Ojibwe, Lakota and Dakota tribes.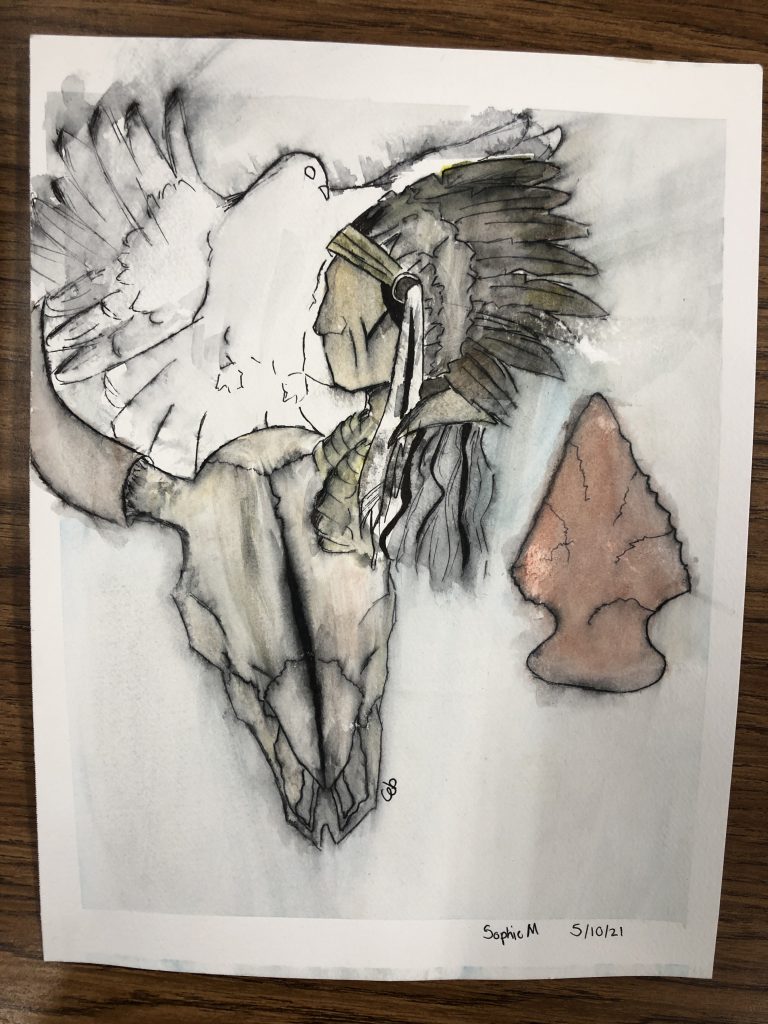 We are extending our Fall 2021 Growing Math Art Contest to November 30, 2021. 7 Generation Games and Growing Math schools are eligible, as well as after-school programs that have educators in Growing Math.
The top three works of art are selected by a judge panel. We will also hold honorable mentions and a random drawing for prizes. The winners are sent a gift card prize and have a chance to be featured by 7 Generation Games in a future Growing Math project.
Closing Date
All artwork submissions for the contest must be received by Tuesday, November 30, 2021 in our Google Form. 
Theme: Native American Heritage Month
November is Native American Heritage Month. We invite and encourage your student artists to interpret these themes using their preferred media. These themes can include historical and modern events. We welcome digital art and traditional art (like beading, weaving, and more) as a media.
Eligibility
Open to all students of schools licensed to use 7 Generation Games or are participating in Growing Math. Note: Growing Math is a federally funded program aimed at improving learning outcomes and engagement for Grades 3-8 for schools in AZ, MN, NM, ND, OR and SD. Learn how teachers join Growing Math training at no cost.
Top Prizes
FIRST PRIZE: $100
SECOND PRIZE: $75
THIRD PRIZE: $50
RANDOM PRIZE: $25 (A random winner will be drawn from all participants to win $25.)
All prizes will be awarded as gift cards. The top three prize-winning works of art will be featured by 7 Generation Games in a future Growing Math project.
All artwork, including a list of honorable mentions, will be posted on our 7 Generation Games site.
Submit Your Artwork Here
Scan or take a photo of the artwork as a high resolution PNG, JPEG, or similar digital file. Submit the image to the form link below, which also requires entries for an art description, name/discreet moniker, school, and grade. Note: No mailed artwork will be accepted.
Judges
Maria Burns Ortiz
CEO and creative director, 7 Generation Games

Christy Hanson
community manager, Growing Math

Jeremy Arviso
Digital artist, Making Camp Navajo