We're celebrating the end of another busy week. Today's Freebie is the Understanding Bar Graphs PowerPoint presentation from our upcoming game, AzTech:
UNDERSTANDING BAR GRAPHS – PowerPoint Presentation
This presentation complements the Common Core-aligned Number and Operations in Base 10 standards. These charts and graphs are found and used within the game!
The game of Aztech begins when two students are kidnapped and taken back in time to the Mayan empire. They need to find their way back to Iowa in 2015, learning about their history and statistics along the way. Aztech will be our first bilingual game, as well as our first game for the iPad.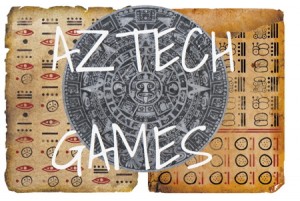 In wanting to share elements of AzTech with the 7 Generation Games community, we have created an AzTech Teacher Resource page on our website. We have compiled various learning materials pulled directly from the game, providing FREE content for teachers and parents to use. The page offers tools such as activities, clip art, PowerPoint presentations and videos.