Happy Friday the 13th!
On this superstitious day which many believe people to be an 'unlucky' day, we say embrace it! Don't fear leaving the house or making plans because some bad luck may come your way. No black cat, ladder or broken mirror will stop you from having a great weekend!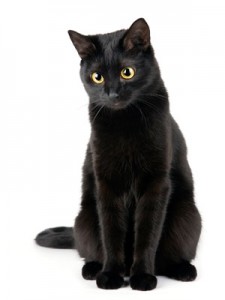 As far as this week's freebie goes, we want to share with you that we have created a new section on our website called Research,  designed specifically to showcase educational research we have presented at conferences across the country. We know that most of you aren't able to attend most of the events we present at, so we want to give you access and share with you the PDF PowerPoints.
The first research content listed is from our recent attendance of the California Association of Bilingual Education (CABE) 2016 conference in San Francisco, CA. As part of our presence there, our CEO, Maria Burns Ortiz and educator Jovi Buendia, presented a proposal entitled: Educational Games for ELL: State of the Art. The talk covered educational video games and their importance and usage in the classroom.
Not only did the presentation get a great response at CABE, but many school districts and educators have been contacting us wanting to try our video games to engage and improve their students test scores.
Don't forget that you can also purchase our newest video game, Forgotten Trail of a limited introductory price of $4.99. Engage and entertain your kids minds as they make their way across the country while learning real-world applications of math.