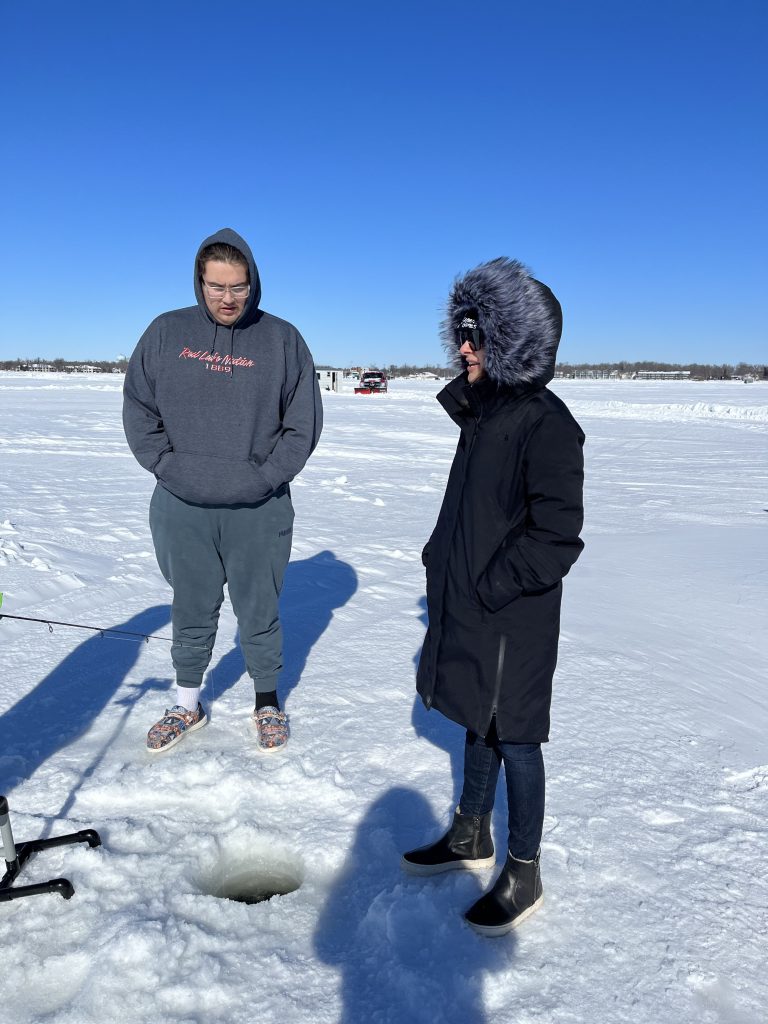 Last month, I found myself standing in the middle of a frozen lake in sub-zero windchill learning about ice fishing.
You might be reading this thinking, that doesn't sound like a typical day-in-the-life of an edtech CEO. But when the team of game designers you're working with is a bunch of 10-year-olds who tell you that the next learning module you create should integrate ice fishing and the principal helps arrange a group of high schoolers to take you out actually on the ice, you go ice fishing.
Creating a new game – as well as improving an existing one – is what had brought us to the White Earth Nation, an Ojibwe reservation about four hours (more if you're driving up in near winter-white-out conditions) north of Minneapolis, in February. We are currently working with the students at Circle of Life Academy on expanding Making Camp: Ojibwe and a to-be-named bilingual literacy game that we are developing with the support of the NewSchools Venture Fund Learning Solutions. Both games will integrate Ojibwe language in-context and leverage our 7 Gen Blocks technology.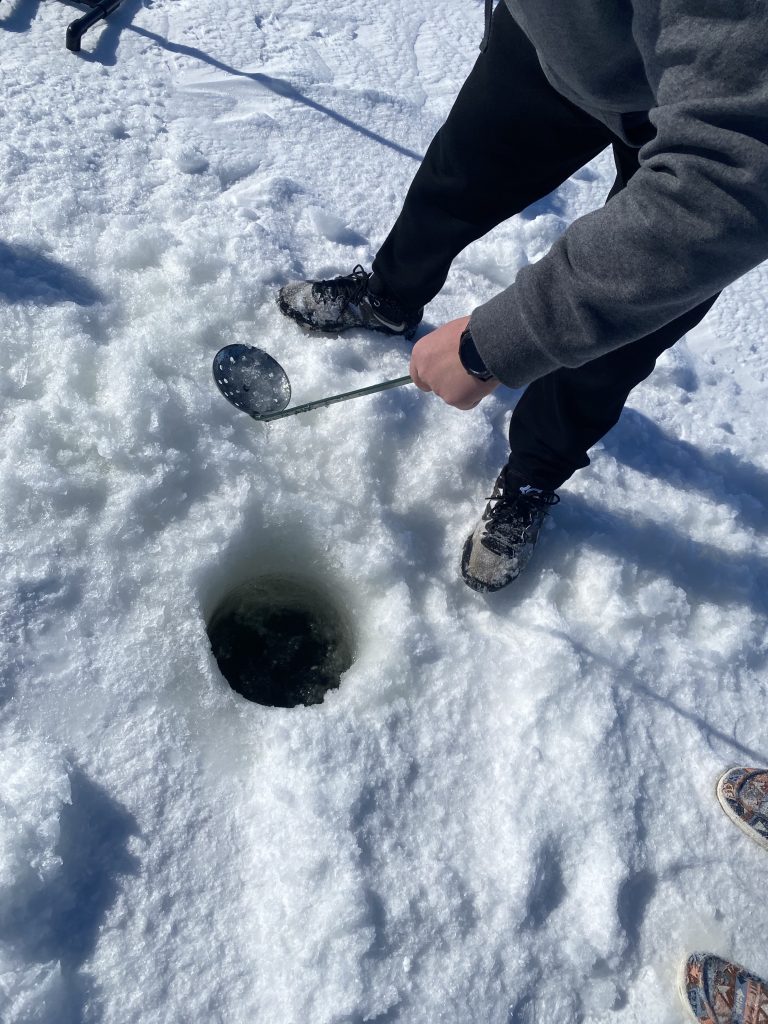 If you couldn't tell by now, 7 Generation Games isn't your typical edtech company. We work to create educational software for communities that are under-served and over-looked through developing learning games that reflect students' realities. One of the things that we are most excited about when it comes to our games – especially now that we are leveraging the 7 Gen Blocks platform in-house – is how we can enable the creation of games around communities and cultures where cost would have previously been a barrier.
The goal isn't just to create more diverse games, although that's a really cool (and intentional) byproduct of the work we're doing, but to create a better, easier, faster and more affordable way to create educational games. By doing so, we can not only increase representation in educational games, but we can also empower organizations that would otherwise lack the budget or technical skill to create educational games the ability to do so.
Building the development platform is a central part of that, but it isn't the only part. A tool has no value if there's no one to use it. That's why we are also working within communities around the country not just to build games, but to teach about game design and build mindsets around being creators not just consumers of digital content.
Sometimes that work happens sitting in a classroom in front of a computer, and sometimes it happens drilling a 20+ -inch deep hole into a frozen lake.