Why you should read this incomplete blog post
Okay, you all, cut me some slack, I am busy making the latest version of Making Camp Bilingual. However, it came to my attention that for a limited time all of our bilingual games are free, in the App Store, in Google Play and on the web. Why, you might ask? Well, we are working with school in the Dominican Republic through a grant from the Strong Mind Strong Body Foundation and part of it was free software for these schools. Rather than give them 750 individual discount codes to enter (!) it was easier to just make the games free through March 30 and they could download all the games in Spanish and English.
I don't have time to tell you all about that project, or even list all of the Indigenous language games here, but Diana Sanchez will get right on that and have an updated post next week, right Diana?
I also mentioned to our CTO that March 31st is Cesar Chavez birthday and in his honor we should have the games free another month. (Shout out to his niece, Cynthia Chavez, Assistant Director at my daughter's preschool all the years I was in grad school. You rock, Ms. Chavez.) I'll find out in our developers' meeting this afternoon (I told you I wasn't a slacker) updates will also in Diana's upcoming post.
What you can get for free now
Available to play on iOS and the web.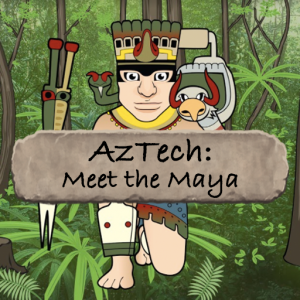 Your 5th to 8th grade students will have so much fun with Xitlali and her brother José on their journey back in time to the Mayan civilization.
In AzTech: The Story Begins, Xitlali and her brother José had finally made it to class after a hectic morning. In the middle of a lesson on the Aztec and Mayan empires, the teacher got called away. He had left a book open on his desk. Xitlali makes a dash for the book, spiriting her and José away back in time–and that was just the beginning. The journey continues in part two of the story: AzTech: Meet the Maya!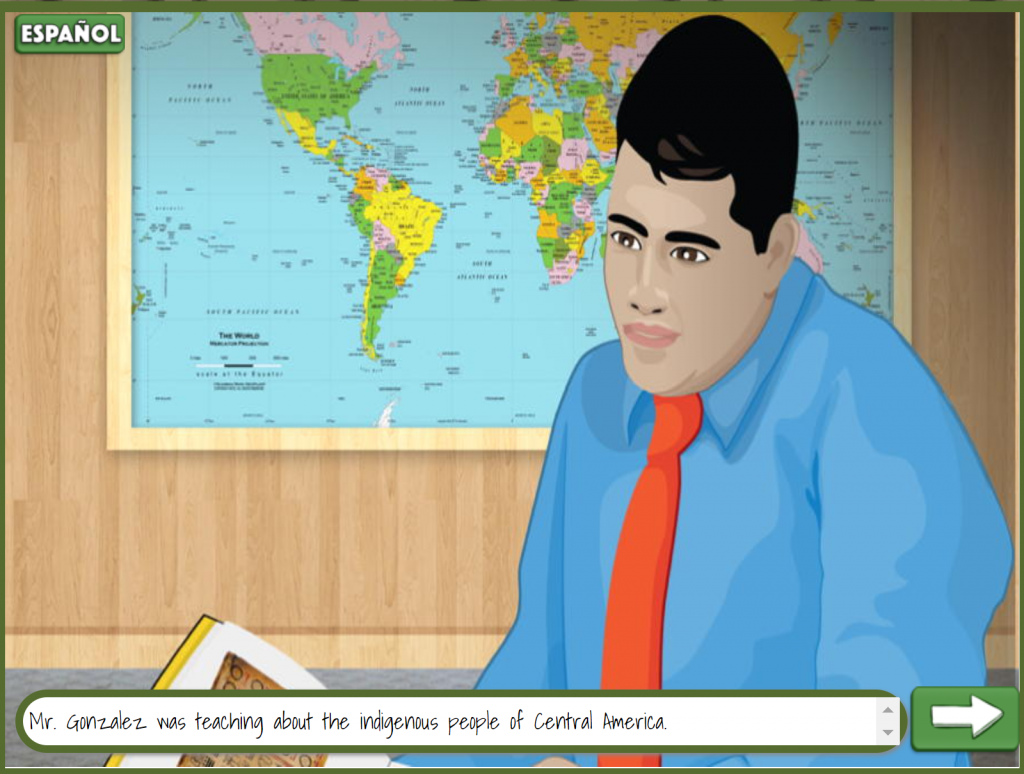 Why are we hurtling through space and time? This is where our second bilingual, linear adventure game, AzTech: Meet the Maya picks up the story. Xitlali and José find themselves in pre-colonial civilization. How on earth will they return to modern times? It's up to you! You will have to help them get back to the present by helping them solve fractions and basic statistics problems that will aid their survival.
AzTech: Meet the Maya features bilingual narration and text in both English and Spanish, which kids can switch between at any point in the game. Scaffolding for students comes in the form of hints, exploratory learning and explanations help them break down the math problems. We provided narration at many more points in the game to provide further accessibility. All your kids need to do is sign up for a free account and they can get start exploring the Mayan civilization and history.
Available to play on Android, iOS and the web.
In Making Camp Bilingual, your students step into Ojibwe history. Problem-solving is included. Players earn points by solving math problems and answering social studies questions. All math and social studies topics are aligned to national standards. This culturally empowering game can coax the most reluctant math learner to painlessly explore math in two languages, English and Spanish.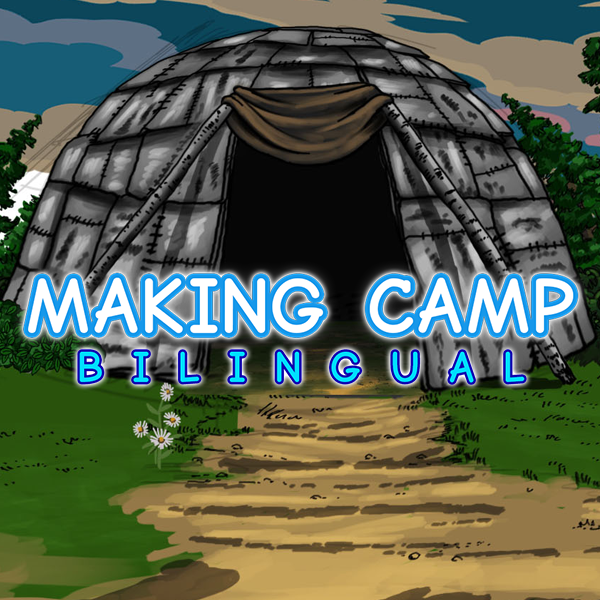 One of its key learning points is to bolster the fact that math is everywhere: It was present in a Native tribe thousands of years ago. Math is expressed in so many languages and is a language itself. Language study and exposure goes a long way in helping students broaden their horizons. At minimum, it's a conversation starter. At its best, studying languages can build students' skills and even become an integral part of their careers later in life.
Choose from "Numbers" to work on your math skills or "Life" to learn about traditional Ojibwe life on the plains. It can be played in English, Spanish or flipping between the two. Language of instruction is controlled by the player on every screen within the game, including text, audio and video content, by using the language button at the top left corner of the game.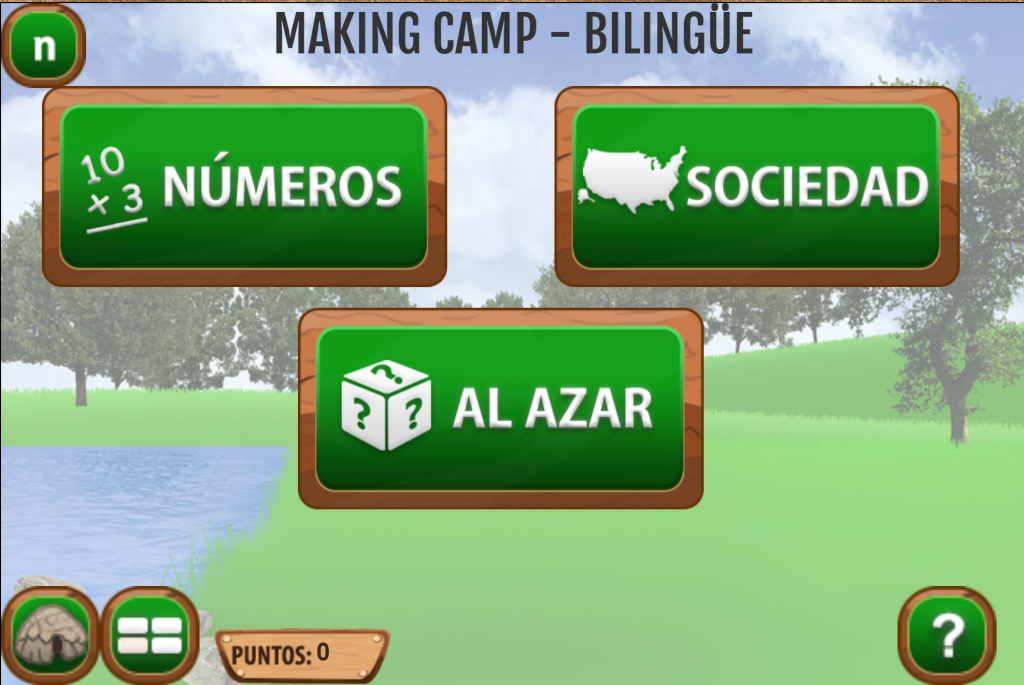 Have the kids practice multiplication and division skills. They won't see it as a chore for very long because having fun learning math is the goal! Students are able to select from a variety of hands-on math activities. Replayability for multiplication and division study is this game's strong suit because all the math drills are randomly generated.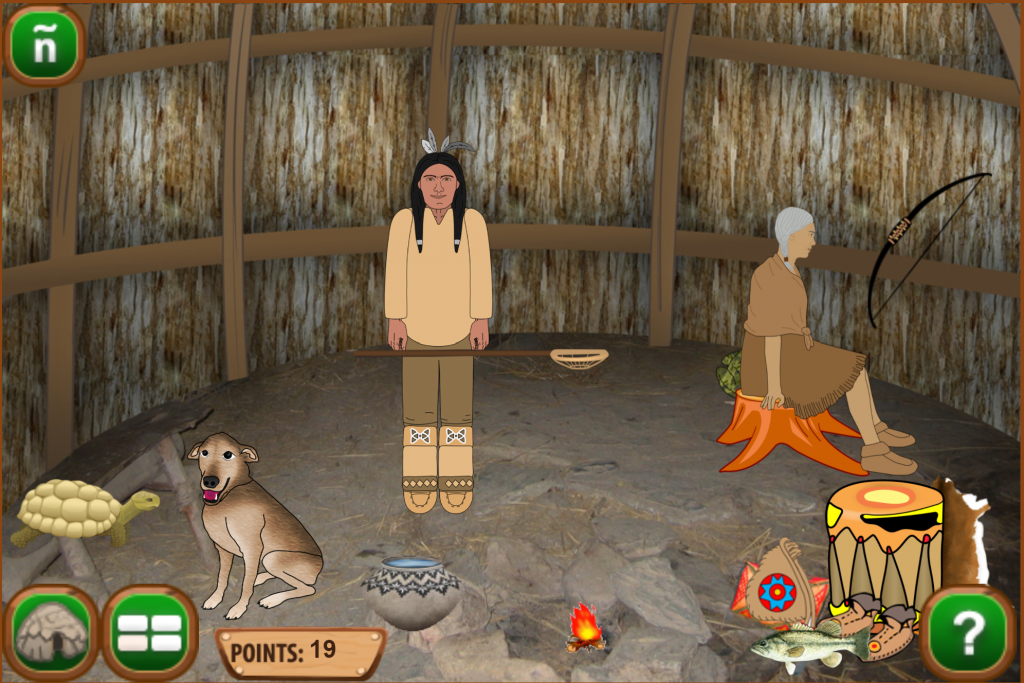 Afterwards, kids can visit their brand-new wigwam and trade in their points. They receive new belongings to furnish their home in this simulation game! Players can customize their virtual Ojibwe home. Their wigwams will be furnished with new interactive belongings from all the math and history practice they did. Whether you are teaching English language learners or want a fun app to expand your Spanish vocabulary, you can immerse yourself in Making Camp Bilingual.
Want more bilingual resources like this? Give us your email to sign up for our newsletter
More Bilingual Games
English and Lakota
Grades 3 to 5 multiplication and division with Lakota social studies.
Grades 3 to 5 Lakota language multiplication.
English and Dakota
Grades 3 to 5 multiplication and division with Lakota social studies.
Explore 7 Generation Games
We make educational adventure games that kids actually want to play. And our games make math scores go up! Kids who played 7 Generation Games saw math scores improve 30% in just 10 weeks.