It's February and Punxsutawney Phil announced that winter will be long this year. Great! *slow clap* That means extra weeks of not wanting to leave your home or walking out looking like the Michelin man (unless you live in parts of California and Florida.)
Given that fantastic news, we decided to start something called "Internet Field Trip Fridays," which is like a regular field trip except you don't leave the comfort of your home. Consider it a guided tour when it comes to the internet and topics we think people should know more about. This will hopefully help you get through the next few weeks of winter until it's acceptable to leave your home in a not so miserable state.
How exactly will these internet field trips work? Well, let's say you wanted to learn about Dakota Language. The first thing you'd do is go to Google (come on, everyone does) and search "Dakota Language." So that's what we did, and here are some of the useful resources we found.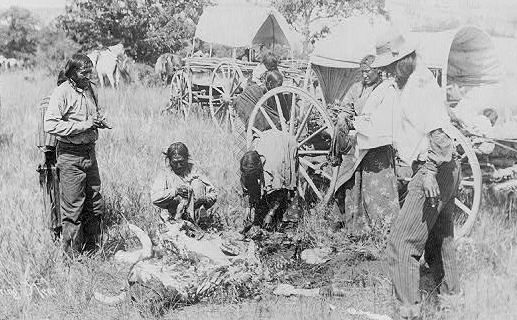 Beginning Dakota
Beginning Dakota
is a part of the Minnesota Historical Society and teaches you how to pronounce words in the Dakota language. It's incredibly user-friendly and broken up into lessons. The first lesson teaches the names of each of the seven bands of the Dakota. Then, the lessons progress into simple verb conjugation and much more! The best part is you can HEAR the pronunciation instead of reading the phonetic spelling and trying to figure it out on your own.
The Native Shop
The Native Shop is another great resource to learn and practice pronunciation. It's an interactive audio program that will teach you different words and phrases of the Dakota language.
As we continued digging beyond the first pages on Google we came across these….
Native Languages
Native Languages covers lots of topics from animals to body parts along with colors and numbers. It doesn't offer sound elements like the previous options but it does have this incredibly helpful pronunciation guide.
English-Dakota Dictionary
Thanks to the University of Minnesota's Department of American Indian Studies you can access an English-Dakota Dictionary totally for free!
Grammar and Dictionary of Dakota Language
This is one of the coolest resources we've come across, a book published in 1851! It's all about what the title tells you- grammar plus a dictionary. It's been digitized and is 436 pages long. It also gives you the option to download it as a PDF in case you want to print it out and bind it together for future reference.
Dakota Book Reading
If you're more into the YouTube era than you are the 1851 book type then we've got something for you too. Check out this video of this book being read in the Dakota language.
Now, we come to our favorite exhibit…7 Generation Games
Spirit Lake: The Game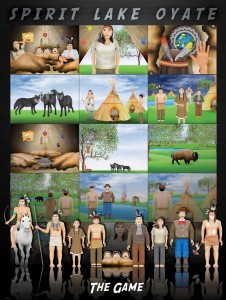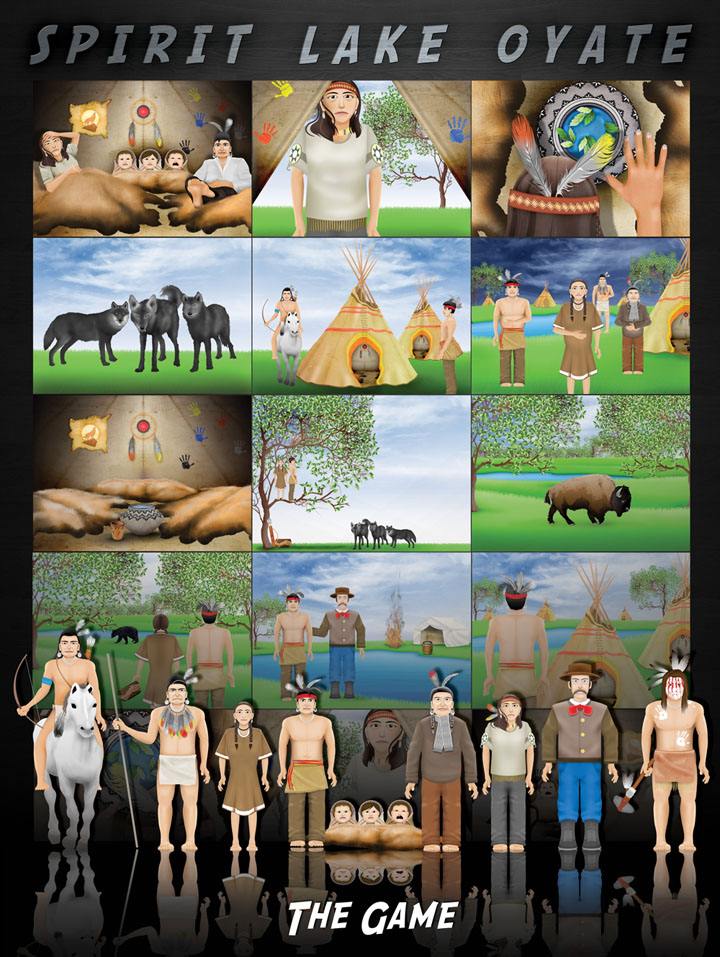 Our game tackles multiplication and division and focuses on the Dakota/Sioux tribe. During the game, you explore a 3D virtual world as you find medicine to save your Dakota tribe. You can also find elements of the Dakota language throughout our game.
Our Teacher Resource site also has an entire section dedicated Spirit Lake with to free resources for teachers that include everything from clip art to powerpoint presentations and even videos from our own YouTube channel. We also include links to other language sites and resources for you as well.
We hope you enjoyed your field trip on this fabulous Friday! Tune in for next week's field trip about the Ojibwe language(s).
Oh and don't forget to stop by the gift shop on the way out!