Ladies and Gentleman: it is Week 4! Is winter slowly creeping its way out of your area? In the New York City area, it's trying to make a come back this weekend, but let's have faith that the powers that be won't allow the freezing temps to live long into next week (aka the local meteorologist said it on the news).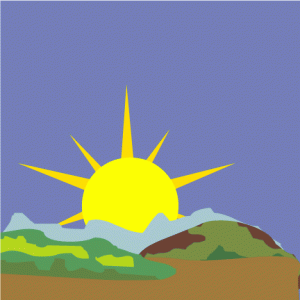 Soon we will be approaching the seasons of the year that combined are twice as fun, warm and sunny as winter. But first, let's discuss this week's internet field trip- multiplication.
How exactly will these internet field trips work? Well, let's say you wanted to learn more about teaching multiplication. The first thing you'd do is go to Google (come on, everyone does) and search "Teaching Multiplication." So that's what we did, and here are some of the useful resources we found.
WE ARE TEACHERS
We Are Teachers was also mentioned in our "Teaching Fractions" field trip. It is truly one of your greatest resources. They have some incredibly fun and interactive ideas for teaching multiplications. Anything from using cheerios to bottle caps and even playing a round of baseball!
EDUCATION.COM
Education.com focuses on teaching math and reading. Much like "We Are Teachers" they provide fun and interactive ways to teach multiplications. When you sign-up (it's totally free), you get access to different activities, games and worksheets.
THE BEST CHILDRENS BOOKS
For a long time learning about multiplication was all about memorization. The Best Children's Books website was founded by three sisters who are all sisters and love books. The website provides over a dozen books you can use in the classroom when teaching about multiplication.
TEACHERS WITH APPS
Apps have become a part of everyday life for most of us in the country so it's only natural they become part of the classroom. Teachers with Apps gives you three different apps that vary in style. One is more straight to the point and the other two have fun characters and challenges. The best part is none will run you more than $5!
But sometimes you may struggle with understanding how to teach multiplications without SEEING it. Well, sometimes when you're on page 4 of your Google search, you remember to hit the "Videos" tab.
TEACHING CHANNEL
In a multimedia world incorporating different forms of media to both teach and learn is incredibly important. Kids are constantly stimulated with TVs, tablets, smartphones, etc. Teaching Channel does a fantastic job of providing free videos for teachers by teachers.
McCarthy Math Academy
Once we were already looking at videos, we decided to go to YouTube and came across the McCarthy Math Academy. On the channel if you search for "multiplication," you'll get a bunch of fun songs to help teach your kids their timetables. Best of all, they even have an Uptown Funk multiplication parody!
Now, we come to our favorite exhibit…7 Generation Games
All Things Multiplications from 7 Generation Games
GAMES
Spirit Lake! Our game Spirit Lake allows you to explore a 3D virtual world as you find medicine to save your Dakota tribe. Escape from rabid wolves and hunt buffalo all while focusing on multiplication and division. (You can buy Spirit Lake here!)
Making Camp also is a great game for learning and practicing multiplication – and it's our free gift to you! You can play Making Camp online or get it as an iOS (iPad only) or Android (phone and tablet compatible) app.
VIDEOS
You can start with the videos on our YouTube channel that are dedicated just to multiplication.
TEACHER RESOURCES
Also, in our Teachers Resources section, you can find more videos, links and even a PowerPoint related to multiplication!
We hope you enjoyed your field trip on this fabulous Friday! Tune in for next week's field trip on buffalo hunting! (Yes, we're serious.)