Math, History, English and Language Arts for Grades 3 to 8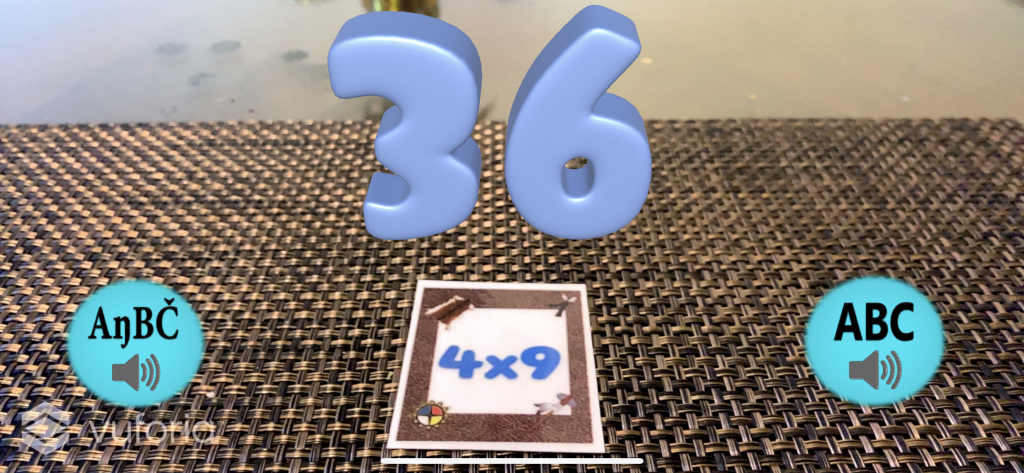 Four things that make us different
CROSS-CURRICULAR: All of our games teach math in the context of Native American or Latin American history and culture. Games need a story, so we made that story historically accurate. See below for grade level and topics.

MORE THAN A GAME, MORE THAN JUST PROBLEMS. We make games that teach as well as toss out problems. Our games include hundreds of animated videos and web pages to explain concepts.
HIGH-QUALITY STANDARDS-ALIGNED GAMES: Students can play augmented reality apps in multiple languages. They'll learn fractions in a virtual world with Ojibwe avatars. Or, learn division using our platform with casual games where students earn points to make their own camp. We make games that students want to play.
RESOURCES FOR TEACHERS. We have videos, downloadable Powerpoint presentations and lesson plans, on our teacher resource site that we update daily. We have teacher reports that show how long students have played and how many questions they answered correctly. Here is one example, from Making Camp Premium. Teachers can also sign up for weekly newsletter of free lesson plans, tips and resources.
Our free games and resources are just that. Free. These were developed through federal and private grants and we're thrilled to have you use them. You can get all of our games for all of your students with a school or classroom license, plus data and reporting features. A standard school license is $750 per year for everything for everyone in your school. We do offer adjusted pricing for very small rural schools. Email info@7generationgames.com, call (310) 804-9553 or use this contact form for more information.
Software by Grade and Topic
We've categorized the software by the grades where it s predominantly used and we have ranges because schools and students vary. You may teach fractions in grade 5 or grade 6. Multiplication may still be reviewed in fourth grade in your school.
Note: Even if you don't have the devices to run a particular game, you are still free to use the videos and other supplemental resources
Grades 3- 5: Multiplication, Division, English/ Language Arts and Native American History
Making Camp Premium – Runs on iPad, Android or on the web
Players practice multiplication and division skills while learning math problem-solving strategies. They'll also be introduced to Native American history. Earn points by solving math problems, learning about synonyms, antonyms or parts of speech and answering social studies questions in the village-building simulation game.
More information and to get the Making Camp Premium game
Teacher resources with Making Camp , in Spanish and English
Bilingual Spanish/ English version of Making Camp
Spirit Lake – runs on Mac and Windows computers
Players learn how to solve multiplication, division and basic geometry through word problems set in the context of a stories based on the history and culture of the Dakota people.
More information and to get the game
Teacher resources with Spirit Lake
Making Camp Lakota- Runs on iPad, Android or on the web
Players practice multiplication and division skills. They'll also be introduced to Lakota history and culture. Earn points by solving math problems and answering social studies questions in the village-building simulation game as you earn items to customize your tipi.
More information and to get the game
Math: The Universal Language Augmented Reality
 Tradition meets tech in this engaging new way to learn. Numbers spring to practice multiplication and learn numbers in two languages! Available for iOS (iPad and iPhone) as well as Android. Forget about boring flashcards. Simply hold the app over the game cards (provided via a free link within the game). See the numbers and problem solutions appear as 3D images.
Get the game in English and Spanish
Get the game in English and Lakota
Grades 5-8: Software to Teach Fractions, Statistics, Measurement and Native American History
Fish Lake – Runs on Mac, Windows or iPad
In Fish Lake, players practice with fractions while learning math problem-solving strategies. They'll also be introduced to Ojibwe history. 
More information and to get the Fish Lake game
Teacher resources to supplement Fish Lake
Forgotten Trail – Runs in the browser on Mac, Windows or Chromebook
Follow two teenagers who apply their knowledge of fractions, decimals, measurement and statistics to retrace the Ojibwe migration through the U.S. and Canada. We fit in the cultural part through stories and flashbacks. No download required.
More information and get the Forgotten Trail game
Teacher resources to supplement Forgotten Trail
Grades 5-8: Software to Teach Fractions, Statistics, English and Latin American History
AzTech: The Story Begins – Runs on iPad and in the browser on Mac, Windows or Chromebook
AzTech: The Story Begins teaches fractions and statistics as well as incorporates social studies and language arts – because real life isn't broken down by subject. Making it twice as nice, it can be played in English or as a bilingual English/Spanish experience. Language of instruction is controlled by the player on every single page within the game, including text, audio and video content.
More information and get the AzTech: The Story Begins game
Teacher resources to supplement AzTech: The Story Begins, in English and Spanish
AzTech: Meet the Maya – Runs on iPad and in the browser on Mac, Windows or Chromebook
Use your knowledge of statistics and history to survive. AzTech: Meet the Maya can be played in English or as a bilingual English/Spanish experience. 
More information and get the AzTech: Meet the Maya game
Teacher resources to supplement AzTech: Meet the Maya, in English and Spanish