Congratulations to Camila Avila whose adorable cat, Audrey, won our cat contest! In case you haven't heard, we needed help designing a new cat character for our games so we hosted a contest just for cats. Last week, our followers sent us photos of their cats and we then posted their pictures to see what cat would get the most likes. Audrey was the clear winner, with over 161 likes in total on Facebook and Twitter. As promised, her cat will get to be featured in Aztech: The Story Begins.
Audrey will replace the cat in the first activity of the game where players have to use their best memory skills to remember what items they need for school.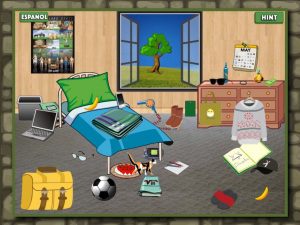 Last year, we had a similar contest for dogs and the winning dog got to be featured in Forgotten Trail. It looks like cats are more popular than dogs because this time around, we got way more submissions so we will be rewarding our second, third, and fourth place winners as well. Tabitha Clarke-Scholes' cat, Busta, came in second place with 78 total likes, Rachel Blakeman's cat, Scully, took the bronze with 48 total likes, and Melissa Foley's cat, Sugar Brim, came in fourth place with 39 total likes.
All three cats will replace the cats in this challenge activity in Forgotten Trail.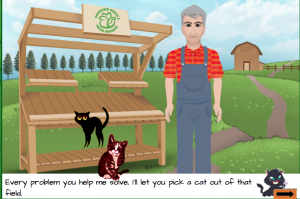 We want to give a special shoutout to all our participants. We loved seeing your cute cat photos. Thank you so much for participating!
Want to see the cats you voted for in our games?
Get Aztech: The Story Begins from the App Store