A few days ago, a teacher contacted us asking "How accurate is it to Native American culture/Were tribes contacted to insure accuracy and avoid stereotypes?" This is a really important question, especially during National Native American Heritage Month, so we'd like to share the answer with all of you.
All cultural content was created with enrolled tribal members and then vetted by elders from the tribes depicted as well as piloted in tribal schools. This goes for our games and any of our supplemental teacher resources.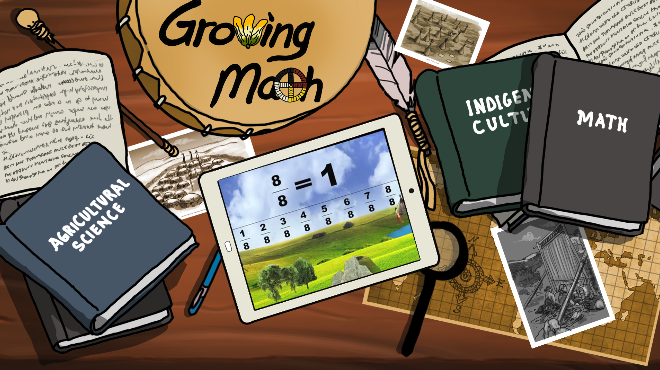 7 Generation Games has free teacher lesson plans and resources available for you! Visit growingmath.org to discover more free materials for your students.
The Ojibwe games (Forgotten Trail, Fish Lake, Making Camp Premium and Making Camp Ojibwe) were developed on the Turtle Mountain reservation in North Dakota. Our Dakota game (Spirit Lake) was developed on the Spirit Lake reservation (also in ND) and our cultural lead for that project is the tribe's historic preservation officer. Our bilingual Lakota (Making Camp Lakota, Spirit Lake Beginnings – Lakota, and Math: The Universal Language AR – Lakota) games are developed in full partnership with Thunder Valley Community Development Corp which is a community, culture and language revitalization program on the Pine Ridge Reservation in South Dakota.
We also have additional games coming out in the next 12 months that we are collaboratively developing with other tribal communities in the Southwest and Pacific Northwest.
It is wonderful that teachers are ensuring that the information your students receive is accurate, authentic and tribally reflective – as that is a core part of our mission as well.
Not convinced yet? We offer the following games as free downloads.